Jaeeun Kim Lecture: Repertoires of Redemption
March 30, 2022 @ 12:00 pm

-

2:00 pm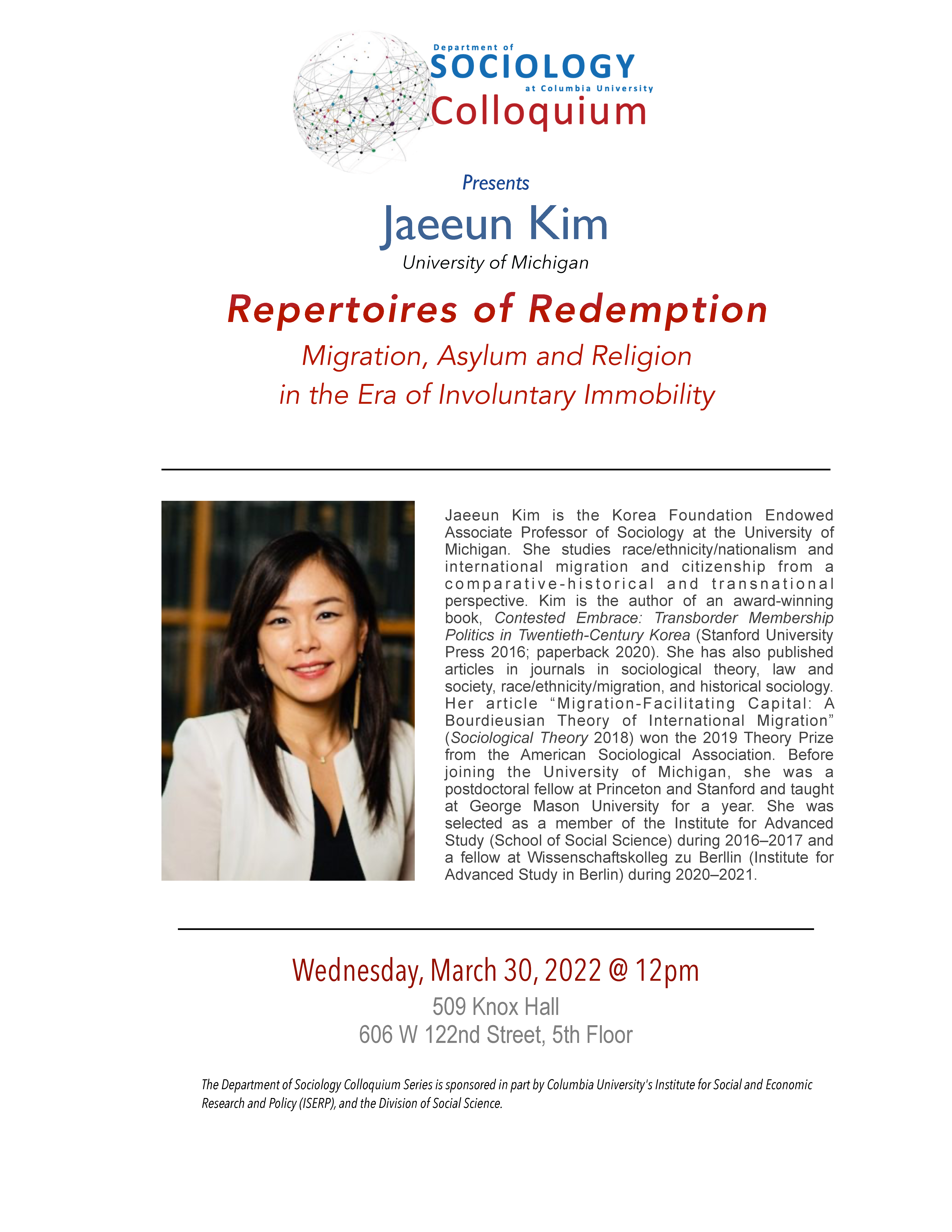 Repertoires of Redemption
Migration, Asylum and Religion in the Era of Involuntary Immobility
Jaeeun Kim, University of Michigan
Registration not required.
Jaeeun Kim is the Korea Foundation Endowed Associate Professor of Sociology at the University
of Michigan. She studies race/ethnicity/nationalism and international migration and
citizenship from a comparative-historical and transnational perspective. Kim is the author of an
award-winning book, Contested Embrace: Transborder Membership Politics in Twentieth-Century Korea (Stanford University Press 2016; paperback 2020). She has also published articles in journals in sociological theory, law and society, race/ethnicity/migration, and historical sociology.
Her article "Migration-Facilitating Capital: A Bourdieusian Theory of International Migration"
(Sociological Theory 2018) won the 2019 Theory Prize from the American Sociological Association.
Before joining the University of Michigan, she was a postdoctoral fellow at Princeton and Stanford and taught at George Mason University for a year. She was selected as a member of the Institute for
Advanced Study (School of Social Science) during 2016–2017 and a fellow at Wissenschaftskolleg
zu Berllin (Institute for Advanced Study in Berlin) during 2020–2021.
Related Events